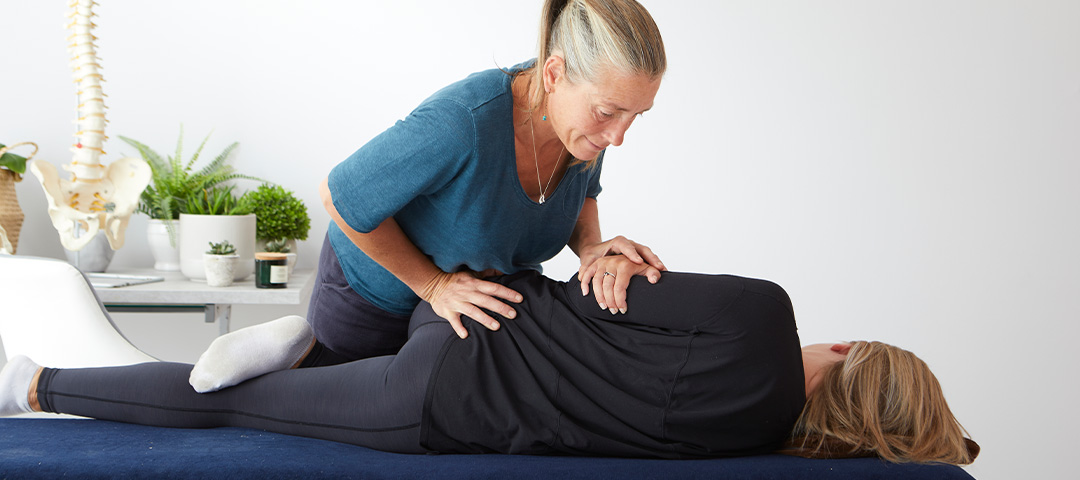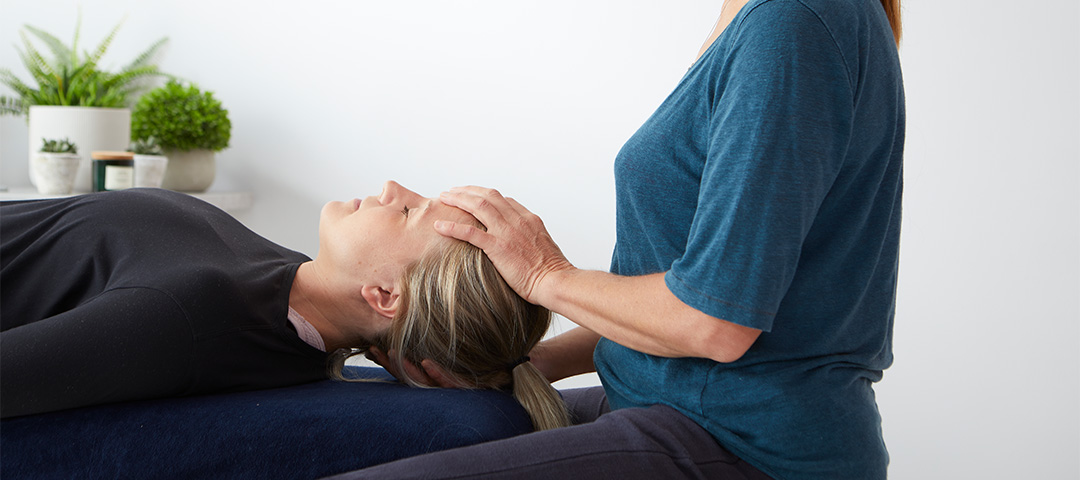 1
2
3
4
5
6
7
"The doctor of the future will give no medicine, but will interest his patients in the care of the human frame, in diet, and in the cause and prevention of disease."
"My 8 year old daughter is a trampoline gymnast and has an extensive training schedule. Something wasn't quite right with her, and I thought it could be worth seeing a chiropractor who understands and works with children.Claire was recommended by a friend.
On our first visit, Claire checked her over and pointed out that her pelvis was out quite considerably. One leg longer by a few centre meters than the other. She explained beautifully that she can help that and, 'give a little click' to make it better. A few clicks later the pelvis was aligned and normal. My little girl slept like an angel that night and found back somersaults a breeze afterwards. She was bouncing out of alignment so would have suffered long term if we hadn't have seen Claire. She has also suffered from bad tonsillitis.
Since seeing Claire and keeping her aligned she has been much better at dealing with her tonsillitis than beforehand. I think it shows that looking after your bones and having a good diet are so vital in health and well being.
We now see Claire a few times a year and it's an essential part of our life. My son and I have also benefitted massively from Claire's help. I thoroughly recommend Claire. She is amazing. "
"Claire and Richard did a wonderful job looking after us and making sure we had everything we needed during our stay. I felt very held and secure.
Being in a natural environment, sitting in the sunshine, walking to the stream and living in simple, organic structures, all aided and benefited the fasting process for me.
Going from the routine of regular mealtimes to not having them, meant it was important to have other things to look forward to and other activities to fill my days. Claire and Richard planned the first day of transitioning from food to fast with lots of activities to keep our minds and hearts active.
The yoga sessions in the morning were tailored to our needs on a daily basis, depending on our energy levels and how we were feeling. The treatments and massages were really, really good and I did look forward to them. Having regular saunas was just bliss and a great place to contemplate on the fasting process and what it brings up emotionally and sometimes to talk and share feelings with Caroline the other Faster.
Being an artist I made full use of the art materials, left by Amanda, and spent many happy hours painting away.
I found reading about the benefits of fasting really helpful and it made a lot of sense. I learnt much about what happens to the body when you fast. What amazing creations our bodies are and how little we give them credit!
I was surprised how I never felt hungry, only aware of my bodies changes, like increased heart rate, a strong pulse in my belly and a strange taste in my mouth.
Even though it's been less than a week since the fast I have been noticing the differences. My energy and stamina levels have increased and I feel lighter. I feel more positive about life and ready for new challenges. My eyes are brighter and my poos more solid and darker. My lower backache has gone and my right knee joint has improved. I am even more aware of the food I eat and notice the difference I feel after I have eaten.
"Just before lockdown I suffered a severe injury to my knee, I was in so much pain that I couldn't leave the house for 8 weeks. My GP would only talk to me on the phone and offered me painkillers, I felt very alone. Luckily I had Claire to turn to, who initially advised me about an anti-inflammatory diet. I immediately saw improvement in my knee and gradually started walking and building up my daily steps. Eventually I was given an x-ray, which my GP informed me, showed that I had severe arthritis - the knee of an 85 year old! and my only hope was a knee replacement.
When Claire was able to see clients again she assured me that I had plenty of movement in my knee and certainly didn't need a knee replacement. Claire suggested a water fast. This seemed very drastic to me, but as I was desperate I decided that I had nothing to lose and would give it a go.
I cannot say that the fast was a pleasant experience and I was taking a leap of faith. However, the results have been simply amazing and are ongoing. My knee is hardly painful at all and I am back walking my dog and doing my 10,000 steps a day. I am almost back to my proper weight and have so far lost 3 inches off my waistline! My skin is glowing. I have so much more energy. I feel the clock has gone back 10 years and my body is working the way it should again!
I am now juicing, making my own soda bread and have cut out processed foods. Friends are telling me that I look amazing and I feel it. I will definitely be doing twice yearly fasts from now on.
I cannot recommend Claire highly enough, I have so much to thank her for, she is my inspiration and a true healer."
"I have been attending Claire's yoga classes for several years now and can really feel the all-round benefits. Strength, stretching, flexibility, balance and breathing techniques are improving; focusing on mindfulness has helped me with relaxation and to take a holistic approach to mind and body."
"Claire is very experienced in all aspects of her work, both as a chiropractor and yoga instructor, and I hope to continue to receive the benefits of her expertise for many years to come. I'm extremely grateful to her – I only wish I'd met her much sooner."
"Claire's teaching/leading of Yoga exercises is both inspirational and challenging.  Her natural warm and understanding manner is a real encouragement to all who attend her classes and, in particular, those who are beginners/learners in the discipline."